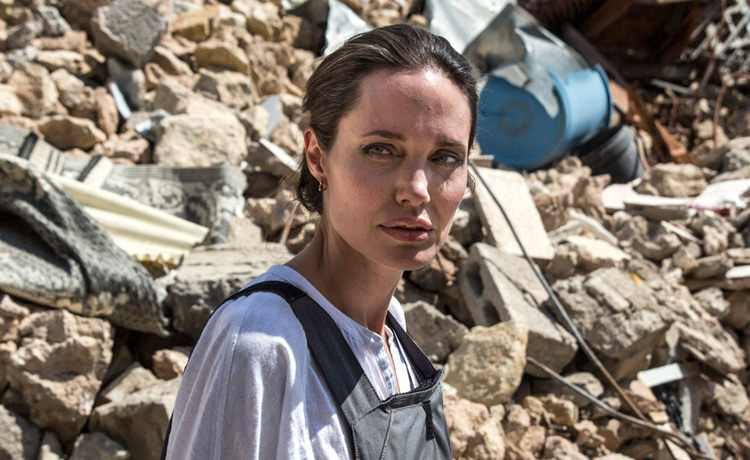 Actress and UNHCR Special Envoy Angelina Jolie Visits Mosul
mediaexpress.reuters.com: United Nations refugee agency (UNHCR) special envoy Angelina Jolie met with displaced families during a visit to the city of Mosul, in Iraq on Saturday (June 16).

The Hollywood actress arrived in the city on the second day of Eid, the Muslim holiday marking the end of the fasting month of Ramadan. Jolie spoke of the devastation she witnessed on her tour of the city. The UNHCR website stated that this was Jolie's 61st mission and her fifth visit to Iraq with the agency since 2001. Iraqi Prime Minister Haidar al-Abadi declared a final victory in Mosul in December 2017 as Iraqi forces drove the last remnants of the group from the country, three years after the militant group captured about a third of Iraq's territory.

The government said the declaration of victory meant Iraqi forces had secured the western desert and the entire Iraq-Syria border, and marked the end of the war against Islamic State.