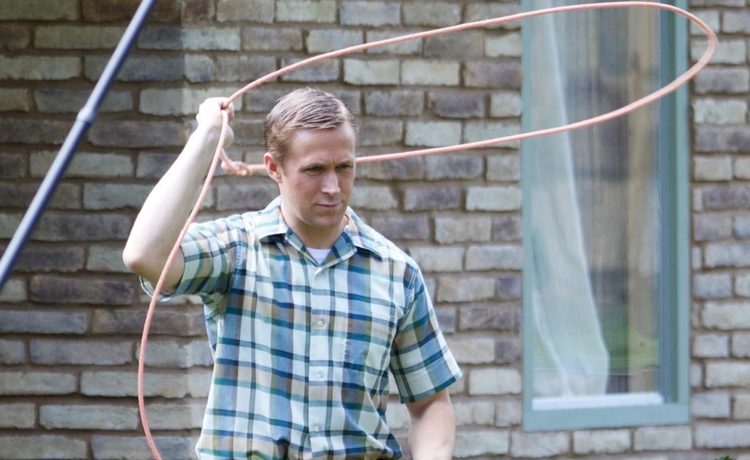 Ryan Gosling and La La Land Director Damien Chazelle Reunite for Neil Armstrong's Biopic
Etonline.com: Ryan Gosling is a space cowboy!

The Blade Runner 2049 star is set to play Neil Armstrong in First Man -- an upcoming biopic about the late legendary astronaut's life -- and in a new on-set pic from Atlanta on Tuesday, the 36-year-old actor can be seen showing off his lassoing skills.

Armstrong, who died in 2012, had a storied career in military, academics and engineering -- becoming the first person to set foot on the moon in 1969.

The film about his life reunites Gosling with La La Land director Damien Chazelle and is set to hit theaters on Oct. 12, 2018. Gosling tweeted about taking on the iconic role in July, writing, "Incredibly honored to be a part of telling this story."


Incredibly honored to be a part of telling this story. https://t.co/mlC9vAQ6CT

— Ryan Gosling (@RyanGosling) July 20, 2017