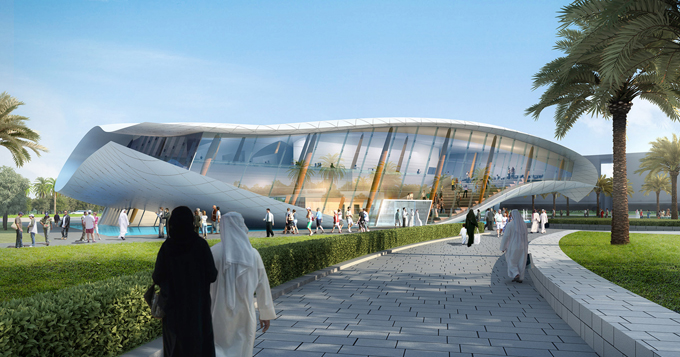 HH Sheikh Mohd, Mohd bin Zayed and Rulers of the Emirates Inaugurate and tour the Etihad Museum
On the occasion of the celebration of 45th UAE National Day,Vice President and Prime Minister of the UAE and Ruler of Dubai His Highness Sheikh Mohammed bin Rashid Al Maktoum, Mohammed bin Zayed bin Sultan Al-Nahyan is the Crown Prince of Abu Dhabi and Deputy Supreme Commander of the UAE Armed Forces and rulers of UAE inaugurates Etihad Museum - the edifice reflecting the country's journey as a unified nation.

A dynamic 21st century museum, Etihad Museum is focused on inspiring its visitors with the story of the founding of the UAE. The 25,000 m2 landmark is befittingly located at the very place where the UAE was founded in 1971.

Through a unique visitor journey, the various pavilions house experience-driven exhibitions, interactive programmes and education initiatives that explore the chronology of events that culminated in the unification of the Emirates in 1971, with a key emphasis on the period between 1968 and 1974.

The programmes also aim to educate visitors about the nation's constitution, in particular - the rights, privileges and responsibilities that it bestows upon the people of the UAE.

Finally, external and internal parking spaces have been provided to facilitate visits to the Museum.