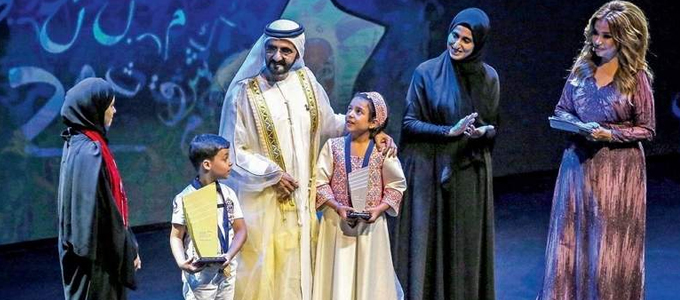 7-year-old Farah is Arab Reading Challenge winner
Seven-year-old Algerian boy Mohammed Abdullah Farah was on Monday declared the winner of the Arab Reading Challenge, launched by His Highness Shaikh Mohammed bin Rashid Al Maktoum, Vice-President and Prime Minister of the UAE and Ruler of Dubai.

Farah was selected from among 3.59 million students from 21 countries, who read over 150 million books during the challenge. Eighteen finalists were tested on their ability to summarise and deliver the books' messages to the panel and audience.

The winning student read and summarised 50 books - in history, Arab literature, human development and biographies - over the course of last year. Farah takes home a Dh550,000 ($150,000) cash prize, $100,000 of which he says will go to his university education.

"My parents encouraged me to read," said Farah, who added that he would like to pursue religious studies in the future. "I want to become an Islamic scholar like Mohammed ibn Ismail Al Bukhari." During the closing ceremony, Shaikh Mohammed said reading is vital for the future, both of the children and of the world as a whole.

"Reading brightens minds and makes our youth winners," he said. "Their victory will not only be for themselves, but for their families, countries and nations, because they will grow to become our future leaders."