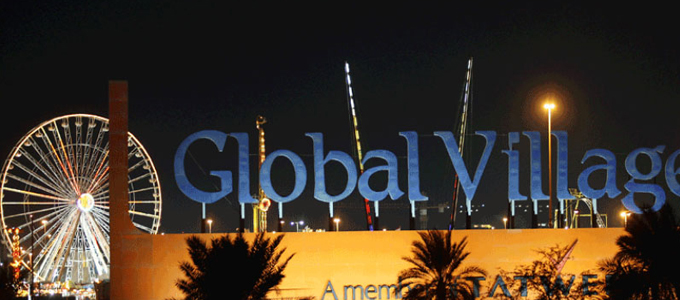 21st season of multicultural festival park opens on 1st november
Global Village CEO Ahmad Hussain Bin Eisa and Saeed Al Merri, Deputy CEO of Dubai SME, recently signed an agreement to give locals an opportunity to exhibit their creativity and innovation.

"We have always believed in promoting Emirati talent, especially with Global Village itself being an Emirati home-grown brand. This year we are once again privileged to be working in partnership with Dubai SME to create opportunities for young Emirati entrepreneurs to begin their businesses on a platform such as ours, which today has gained international recognition in the tourism and entertainment industry," Bin Eisa said.

"These partnerships are very important for young talents as it provides them with a vibrant international working environment that enhances their experience and creates an opportunity for creativity and innovation," he added.

Al Merri said: "Global Village is one of the main strategic partners of the Mohammad Bin Rashid Establishment for SME Development. It has always strived towards providing the organisation and SME owners with their continuous support."

"Global Village provides start-ups and those interested in developing their projects the ideal platform due to many reasons: their great turnout every season, diversity of the guests who represent the different cultures of the world, the opportunity to promote their products and explore their potential in the local market," he added.