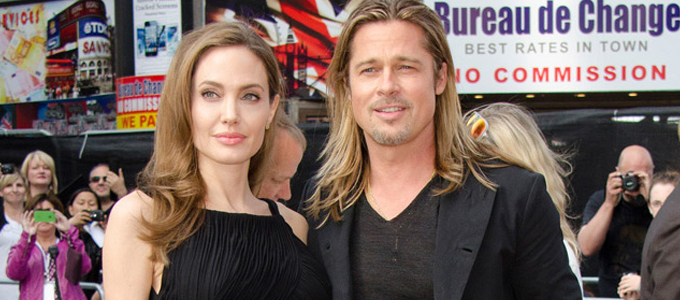 Angelina Jolie and Brad Pitt likely to get joint custody
The 41-year-old actress filed for divorced from her husband, 52, last month and has been fighting for sole physical custody of their six children - Maddox, 15, Pax, 12, Zahara, 11, Shiloh, 10, and twins Knox and Vivienne, eight - ever since.

However, lawyer Kelly Chang Rickert doesn't think the 'Maleficent' star's claim will stand up in court, and believes the pair will ultimately share joint custody because of the way the law works in the state of California. Speaking to HollywoodLife.com, Kelly said: "It is absolutely ridiculous to think either of them will end up with no visitation or custody of the children - visitation and custody are the same in California courts. When you have visitation, you have custody."

The news comes after the couple recently agreed to a temporary custody deal which granted the 'By The Sea' actress full physical custody of the children for three weeks, with the 'Moneyball' actor having access to visitation rights. The deal was put in place whilst new recommendations were being settled. Kelly explained that the final agreement would likely involve both parents, as the courts in California have a "duty to ensure frequent and continuing contact with both parents".

She said: "In California, in a divorce or separation, the courts have a duty to ensure frequent and continuing contact with both parents. The deal they struck is only temporary, until a Judgment or further order is in place. Brad does not currently have monitored visitation with his children. "The first meeting would have been with a monitor who will then subsequently determine whether future visits would be monitored. Angelina is going for primary custody likely because it is a legal label that shifts the burden to Brad. If she ever wants to move away, Brad needs to prove it's a detriment."