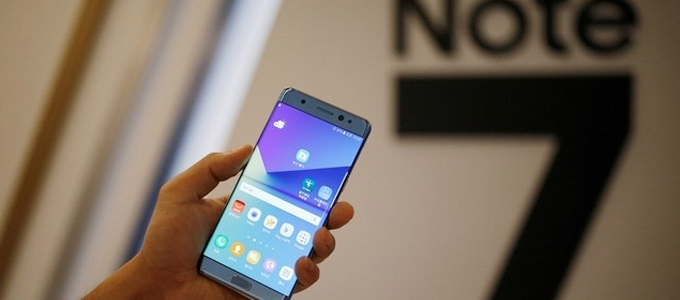 Samsung Galaxy Note 7 smartphones pulled off UAE market after battery fires
The Consumer Protection Department at the Ministry of Economy has pulled 19,000 defective Samsung Note 7 smartphones off the market, The National's Arabic sister newspaper Aletihad reported.

Hashem Al Nuaimi, director of the Consumer Protection Department, said they have also directed the South Korean company to compensate consumers in the UAE by replacing their devices with new fault-free mobiles of the same model, after the devices were found to have defective batteries that might catch fire while charging.

New devices are expected to be on the market within days. Mr Al Nuami likewise called on current Note 7 owners to refer to the outlet they purchased the device from, register their names to receive a replacement phone and urged them to refrain from using the ones they currently own as the defect can cause the battery to explode during charging.

Samsung announced a global recall of its topselling Note 7 model on September 2 after there had been 35 cases reported of devices where the batteries had caught fire and exploded.

"For customers who already have Galaxy Note7 devices in the Gulf market, we will voluntarily replace their current device. To ensure a seamless replacement experience for our customers in the Gulf region, Samsung Gulf Electronics is currently reviewing the optimal process to perform the replacement," a statement from the company said.

"We acknowledge the inconvenience this may cause in the market but this is to ensure that Samsung continues to deliver the highest quality products to our customers. We are working closely with our partners to ensure the replacement experience is as convenient and efficient as possible."

It may spend US$1 billion to replace all of the 2.5 million Note 7 phones that were shipped since they went on sale two weeks ago.