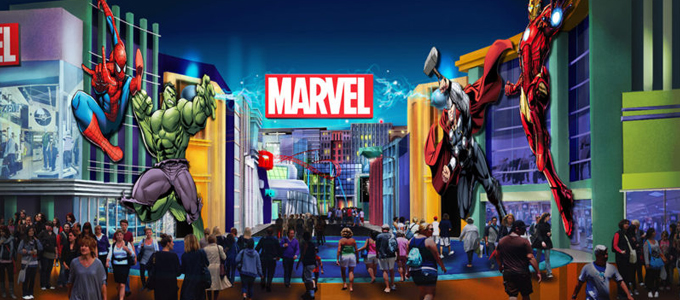 IMG worlds of adventure set to open its doors on August 31
Performers from France and Ukraine, robotics experts from Tokyo, engineers from the UAE and Germany, and construction staff from Asia were among those who came together to open IMG Worlds of Adventure.

The feat required shipping life-size dinosaurs by sea from Japan, lifting a 12-tonne gondola by crane through the roof of the park, and directing dancers in six-month-long rehearsals.

The park team is now working around the clock on rotation, finishing the final stages of ride testing and park cleaning as curious visitors start driving by the location off Dubai's Sheikh Mohammed bin Zayed Road.

Hundreds of staff in hard hats and fluorescent jackets over T-shirts labelled "Opening Team" can be seen at the site, where a constant hum of machinery emerges.

"One of the main challenges has been the size and scale of the project," said Lennard Otto, chief executive of IMG Worlds of Adventure.

"This is the largest indoor theme park in the world. We are venturing into unchartered territory as a world's first."