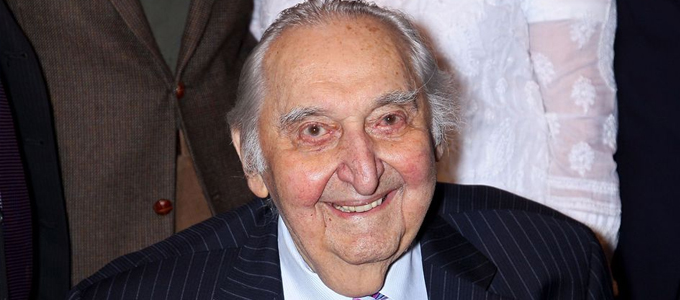 Fyvush Finkel, the character actor who won an Emmy Award for role on Picket Fences, dies at age 93
Fyvush Finkel, the plastic-faced Emmy Award-winning actor on Broadway and television, died on Monday aged 93, according to his son. The New York City native started his career in stage and screen in Yiddish theater and led to memorable roles in Fiddler On The Roof on Broadway and on TV in Boston Public and Picket Fences.

Finkel, who was known for his mischievous smile and an ability to prop his ears at an angle for optimum comic effect, died early on Sunday in Manhattan, said his son, Ian. He said his father had suffered heart problems for months.

He was a comedian, a singer, a stage actor, a film actor and a noted TV performer, from Fantasy Island to Blue Bloods. Finekl celebrated his 80th birthday on the set of Boston Public, playing history teacher Harvey Lipschultz. 'He did everything,' Ian Finkel said. 'That seems to be a trait of the old-time performers. They could all sing and dance and act and everything. It's so wonderful.' Finkel's long career began at age 9 in 1930 when a production in his Brooklyn neighborhood was looking for a boy to sing 'Oh, Promise Me.' Recalled Finkel in a 2002 interview: 'I stopped that show cold. They gave me a dollar a night.'

In the vibrant Yiddish theater of the period, a solid performer could find steady work. Finkel studied singing, dancing and acting at a $1-a-week school. But his parents insisted he learn a trade just in case showbiz didn't pan out. A stint as a furrier was over quick.