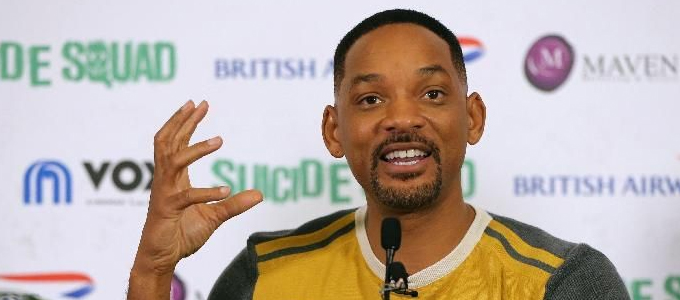 Suicide Squad star Will Smith: 'The Middle East isn't represented accurately in world cinema'
The superstar actor – who is visiting Dubai to promote the latest DC Comics blockbuster, Suicide Squad – wants to play a part in bringing regional tales to the big screen.

"I'd love to be part of the mining of stories from this region," he said in the city on August 7. "It's almost untapped so far."

He revealed that he had received offers of scripts from the Middle East and has held meetings with the Dubai Film and TV Commission on several occasions. "The Middle East isn't represented accurately in world cinema," he says. "I'd love to be a part of figuring out how to help local filmmakers tell their stories, because the Middle East can't allow Fox News to be the sole arbiter of images from the region.

"You can't expect someone else to tell your story – it's the responsibility of the holders of the truth to tell that truth, not the establishment." Smith is no stranger to the UAE, having visited Dubai several times.

The 47-year-old expressed his admiration for the emirate, saying that it compliments his personality. "The first time I came here was about 15 years ago, when they said 40 per cent of the world's cranes were in Dubai," he says.

"Dubai dreams the way I dream. When I first came here I said 'That's the way I would build a city.' "I love the way Dubai wants everything to be the best in the world. Not on a par with the best in the world, but the best. That really speaks to me."

Speaking ahead of his appearance at a special red-carpet screening ofSuicide Squad at Virgin Radio Vox Max Cinema at Deira City Centre on August 7, Smith said he was not too bothered by the mixed reviews the movie has received.