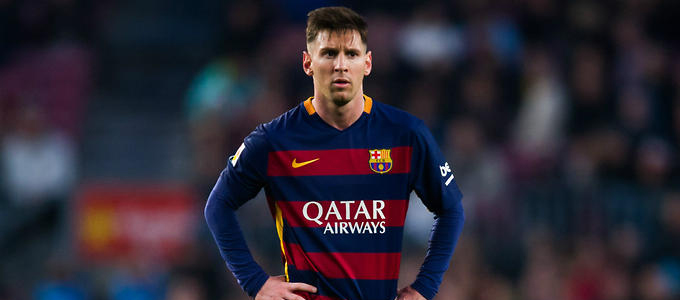 Messi End, Superstar Striker Blows Whistle On His International Career
28-6-2016 Lionel Messi has said that he is to retire from international soccer after Argentina were beaten 4-2 by Chile in a penalty shootout in the Copa America final on Sunday, the fourth final the Barcelona striker has lost with the national side.

Messi, a five times World Player of the Year, missed Argentina's opening penalty in the shootout after the game ended 0-0 and he was shown in tears while sitting in the team dugout.

"It's tough, it's not the time for analysis," he said. "In the dressing room I thought that this is the end for me with the national team, it's not for me. "That's the way I feel right now, it's a huge sadness once again and I missed the penalty that was so important.

"I tried so hard to be champion with Argentina. But it didn't happen. I couldn't do it." Messi has played in three Copa America finals in 2007, 2015 and 2016 and the 2014 World Cup final, and was on the losing side every time. Argentina failed to score in all four matches.

The decision by the 29-year-old, who surpassed Gabriel Batistuta as his country's highest goalscorer last week, came as a shock to his team mates, who said they hoped his decision was not irrevocable.

Sergio Aguero, Messi's best friend on the team, said he had never seen the mood in the dressing room so low while goalkeeper Sergio Romero suggested he might rethink his decision. "I think Leo spoke in the heat of the moment because we missed that great chance," said Romero.

Messi's retirement sparked disbelief in his homeland and sports newspaper Ole immediately launched a social media campaign, #NotevayasLeo, or Don't go Leo, to get him to stay.

He may not have been the only player to exit the national squad, with later unconfirmed reports that midfielder Javier Mascherano had also retired from the international game.