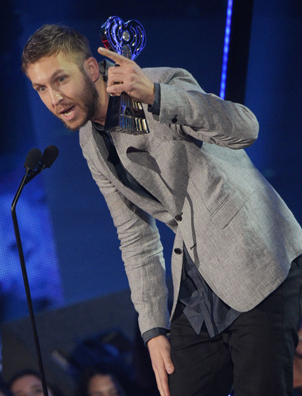 Calvin Harris Injured in Car Accident, Shows Canceled
22-5-2016_ eonline.com / A police spokesperson told E! News a teenage female driver driving several people in a Volkswagen Beetle on a narrow canyon road crossed over the center divider and crashed into an SUV carrying the 32-year-old Scottish DJ. Harris suffered a cut to the nose and was transported to a local hospital and released, the spokesperson said. The female driver was ejected, as she was not wearing her seat belt, and was treated for a broken pelvis. It is unclear if anyone else was injured in the crash.

"Adam was a passenger in a vehicle that was struck in a serious collision last night in Los Angeles," a rep for the DJ, whose real name is Adam Wiles, said in a statement to E! News. "He was examined by doctors and sustained a number of injuries. He has since been checked out of hospital and is now recovering. We wish all the other passengers involved in the incident a fast recovery."

"As a result he was not able to perform in Las Vegas at his OMNIA [nightclub] residency and will be unable to perform tonight at Hangout Festival in Gulf Shores, Alabama," the rep added.