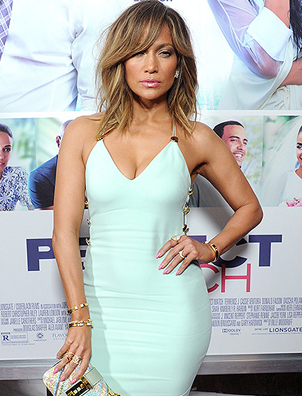 Jennifer Lopez on Being Mislabeled a 'Diva' in Hollywood: 'Am I Difficult Because I Care?'
22/5/2016 _People.com/ The star of stage and screen discussed Hollywood's double standard for men and women withKirsten Dunst, Regina King,Julianna Margulies, Sarah Paulson,Kerry Washington and Constance Zimmer for The Hollywood Reporter's TV actress roundtable.

"I've always been fascinated by how much more well-behaved we have to be than men," Lopez shared. "I got a moniker of being 'the diva,' which I never felt I deserved – which I don't deserve – because I've always been a hard worker, on time, doing what I'm supposed to do, and getting that label because you reach a certain amount of success."

The A-list leading ladies, particularly Lopez, were perplexed with the contradictions women face when speaking up or voicing their opinions. "Sometimes I felt crippled to voice my opinion, especially because certain directors and the boys' club that they form can make you feel like, 'Oh, I can't say anything,'" the Shades of Blue star explained.

Adding, "I was always fascinated by how I could see [a man] being late or being belligerent to a crew and it being totally acceptable; meanwhile, I'd show up 15 minutes late and be berated. And you watch this happen over and over and over again. Like, we're not allowed to have certain opinions or even be passionate about something, or they'll be like, 'God, she's really difficult.' It's like, 'Am I? Am I difficult because I care?'"