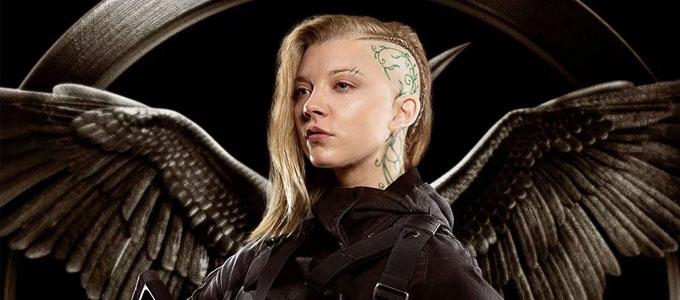 Natalie Dormer Thinks A 'Hunger Games' Prequel Should Only Happen Under One Condition
Now that the cinematic saga of Katniss Everdeen has come to an end, fans are already hungry for more Hunger Games.

Lionsgate Vice Chairman Michael Burns has already hinted at wanting the franchise to "live on and on" and now, a former cast member has admitted she's game to keep the crusade through Panem going…but under some conditions.

Natalie Dormer, aka Cressida, told EW in a recent interview that a prequel could only be right if author Suzanne Collins incorporated her "bravery and her imagination" like she did with the originals.

"I'm just a huge fan of Suzanne Collins and her writing, and I think [Hunger Games producer] Nina Jacobson and [director] Francis Lawrence have both talked about this, but anything: prequel, sequel, whatever would have to come from her and her penmanship," Dormer said. "So the minute I know that Suzanne is writing something, then yes, my ears would prick up. Almost definitely."

But although Cressida is down to join the fight once again, the film's heroine, Katniss, would have to be played by another actress. Hunger Games star Jennifer Lawrence was quick to dispel rumors of her involvement during an interview with Variety.

"I think it's too soon. They've got to let the body get cold, in my opinion," said Lawrence.

Fair enough. But keep in mind, if the directors decide to go back in time during Panem's Dark Days, there might not be a need to incorporate Katniss at all. The possibilities are endless.