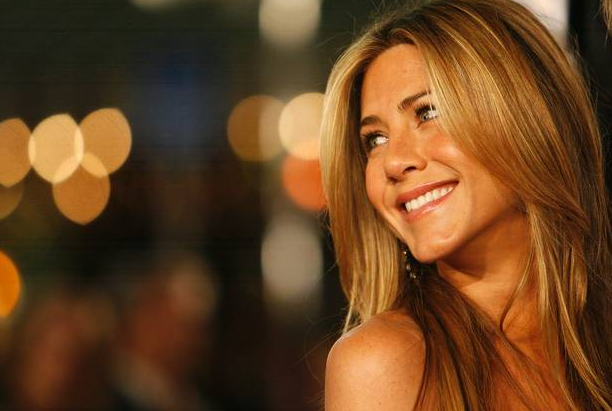 secret of Jennifer's fab figure: actress stays slim and healthy by ignoring fad diets
In Hollywood, nothing is more sought after by celebrities than the secret to looking youthful.

But, according to actress Jennifer Aniston's "better living expert", the key to staying slim and healthy is not a fad diet.

The 46-year-old former Friends actress instead simply has to find the time for five meals a day.

She then just has to squeeze in five, five-minute exercise routines and a run – all of which can "fit into her busy lifestyle", according to her personal trainer Kathy Kaehler.

Miss Kaehler said: "I don't believe in calorie counting. Jen eats at least three times a day, or ideally five small but nutritious meals."

"I advise everyone to go out and buy your food for the week ahead on a Sunday, so you're not tempted to pick up takeaway food or pre-packaged ready meals on your way home on weekdays."

"Jen would never sit there and eat an entire pack of cookies, but she would have one if she really fancies it and savour every bite."

"Jen does everything in moderation. She'll have a glass of red wine with a friend and really enjoy it, rather than two bottles and feel terrible for days."

Miss Kaehler has worked as a fitness instructor to the rich and famous since 1989 when she was recruited as a personal trainer for actress Jane Fonda and her celebrity friends.

She went on to appear as a fitness expert on the NBC Today show in the US and has trained A-listers including Julia Roberts, Michelle Pfeiffer and Claudia Schiffer. In 2009, she created a workout DVD for Kim Kardashian.

Speaking to Look magazine, Miss Kaehler said that the 5ft 4in actress, who weighs about eight stone, will typically eat scrambled eggs with chilli for her breakfast and then white fish for lunch.

Throughout the day, Miss Aniston snacks on high-quality dark chocolate, goji berries and chia seeds.

Miss Kaehler added: "Jen knows that looking young comes from a holistic approach to life and taking care of your mind, body and soul. If you're stressed, you'll look tired."

"If you make an effort to be happy, it'll show on your face; you'll look energised."