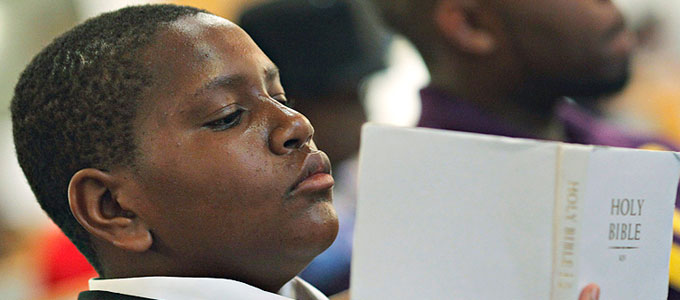 Teenager Davion Finally Finds a Permanent Home
Born to a mother in jail and lived with numerous strangers throughout his life!

People: - In October of 2013, 16-year-old Davion Only made headline news when hevideotaped himself begging for a loving home during a church service in St. Petersburg, Florida. After being born to a mother in jail, he lived with numerous strangers throughout his life in the foster care system.

But on April 22, he will finally have a permanent home. His case worker, Connie Bell Going, who has known Only since he was 7, will officially adopt him, according to The Tampa Bay Times.

Only never gave up. In front of the congregation that October, he said, "My name is Davion and I've been in foster care since I was born. I know God hasn't given up on me. So I'm not giving up either."

After that speech, 10,000 people responded, asking to adopt him.

He flew to Ohio and lived with a minister, but just months later, was back in the Florida system after getting into a physical fight with the man and another child.

But last July, according to the newspaper, after he had been in four different homes and four schools in a year, he called Going and said to her," Hey ... Miss Connie ... it's me," he stammered softly. "Do you remember what I asked you before? Well ..."

He asked her how she felt about adopting him.

In August, he started spending quality time with Going and her family which was a natural and loving fit. Then in December, Going rented a new house with four bedrooms, got a lawyer, and when she passed the home study, Only moved in.

Only now has three new siblings and a bright future ahead of him. He is currently taking online classes and has a 3.1 GPA.

In the fall, he hopes to get a job, start boxing and go back to school.

"I guess I always thought of you as my mom," Davion told Only just before Christmas. "Only now I get to call you that for real, right?"