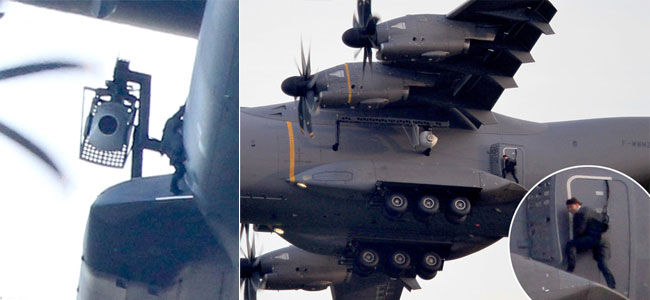 Tom Cruise Suspends Himself 5,000 Feet in Air
The 52-year-old actor has attempted—and successfully pulled off one of his most impressive and dangerous stunts to date, flying 5,000 feet over the U.K. countryside while hanging from the tale of an Airbus A400 M aircraft.

Cruise completed the death-defying stunt for his upcoming Christopher McQuarrie-directed flick Mission Impossible 5, which he is currently filming alongside Jeremy Renner and Rebecca Ferguson.

And clearly, the Oscar-nominated thesp wasn't afraid to test his limits, suspending himself from the plane with only two safety harnesses while wearing a perfectly tailored suit as he channels his inner Ethan Hunt.