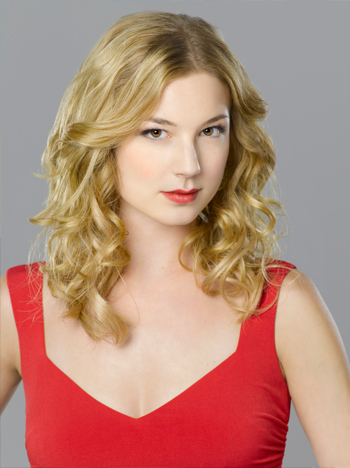 Emily VanCamp Teases Revenge's Upcoming Episodes: Will Victoria Die Next?!
Insane and deadly. Those are two of the words Emily VanCamp used to describe season four of Revenge Saturday night at the 2014 Environmental Media Awards.

But when it came to who was going to die next, the beloved actress was a little bit more quiet.

"I don't know. People are going to die this season, that's for sure," she told E! News exclusively. "It's Revenge. They die every season and it's awful." Guess she's not going to tell us if Victoria (Madeleine Stowe) is safe this year. Uggg, the suspense is killing us.

What VanCamp was willing to share were a few tips on how people can be eco-friendly at home and at work. .

"It's our responsibility to bring light to the issues with the environment," she told Marc Malkin and Arlene Santana.