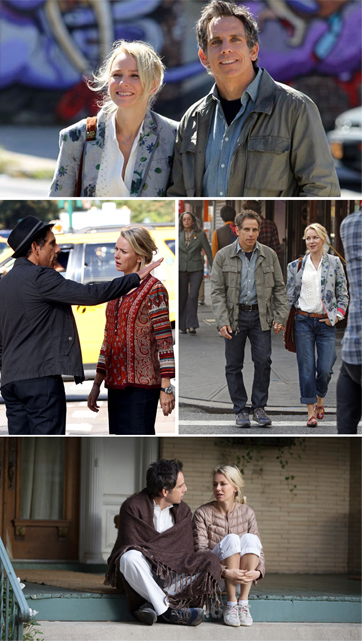 Toronto Film Review: 'While We're Young'
Peter Debruge, Chief International Film Critic
If age is just a state of mind, then "While We're Young" is the best kind of therapy a fortysomething starting to lose touch with the younger generation could hope for: Witty, articulate and reminiscent of several talented directors who no longer mean so much to today's kids, Noah Baumbach's latest stars Ben Stiller and Naomi Watts as husband-and-wife filmmakers who "adopt" a mid-20s hipster couple as friends. Though not as broadly appealing as a Judd Apatow picture, Baumbach's own acutely observed this-is-life laffer features his most relatable characters yet. Marketed right, it stands to considerably outperform his other pics, which tend to top out around $4 million.

Like the Woody Allen character in "Crimes and Misdemeanors," Stiller's Josh Srebnick frets that the talky, noncommercial documentary he's been working on for the past decade may never get done. Looking back, he and wife Cornelia (Watts) can't seem to figure out when they stopped being young and ambitious, and instead became a pair of middle-aged disappointments, though their choice not to have kids — more nature's decision than their own, really — sets them apart from the rest of their peers.

The last of their same-age friends, played by Maria Dizzia and Adam Horovitz (Ad-Rock of the Beastie Boys), just gave birth and have since gotten pushier than a pair of Scientologists in trying to recruit Josh and Cornelia into the cult of mid-life parenthood. Listening to the couple trying to rationalize their child-free status is simultaneously hilarious and sad: "Maybe the point is that we have the freedom. What we do with it isn't important," volunteers Josh.