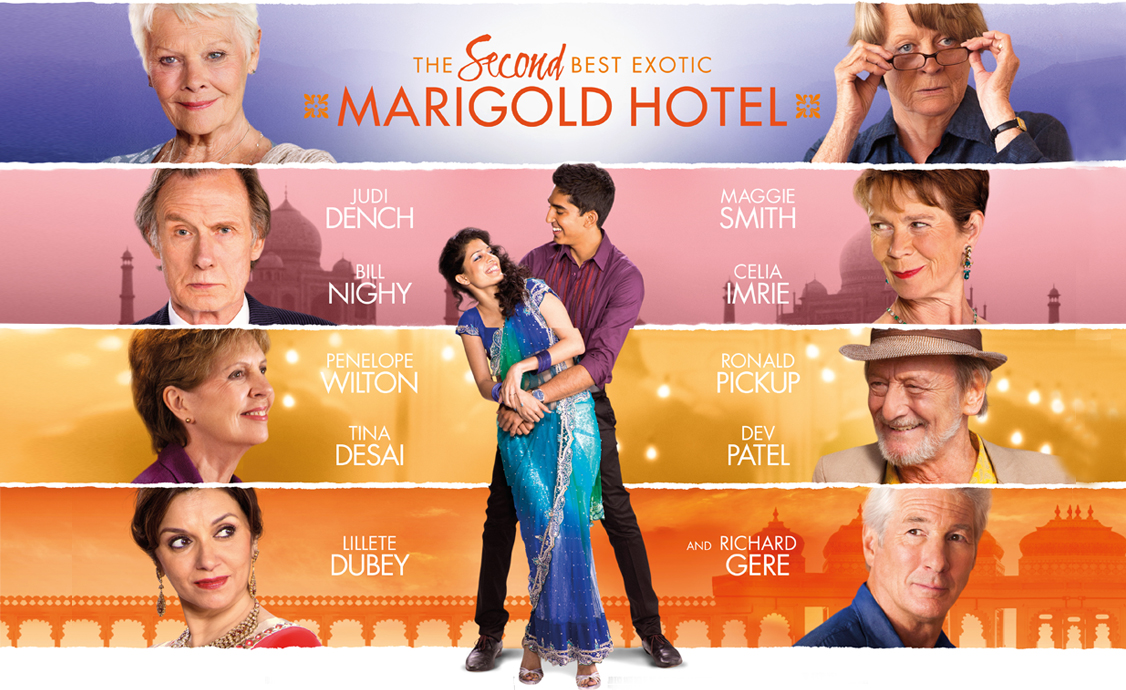 The Second Best Exotic Marigold Hotel
Date - 10/10/2019 | Days - Thursday
Time - GMT 18:00 | UAE 22:00
Director - John Madden
Actors - Judi Dench, Maggie Smith, Bill Nighy
Seven elderly Britons, for a variety of reasons, respond to an online ad and travel to Jaipur, India, where they find a run-down hotel with a young, exuberant, and optimistic host.

Evelyn, newly widowed, wants low-cost experience, Graham seeks a long-ago love, Douglas and Jean have lost their pension in a family investment, Muriel needs cheap hip surgery, Madge seeks a rich husband, and Norman is chasing women. India affects each in different ways, enchanting Douglas and Evelyn while driving Jean deeper into bitterness.

Their host, the young Sonny, has dreams but little cash or skill; he also has a girlfriend whom his mother dismisses. Stories cross and discoveries await each one.