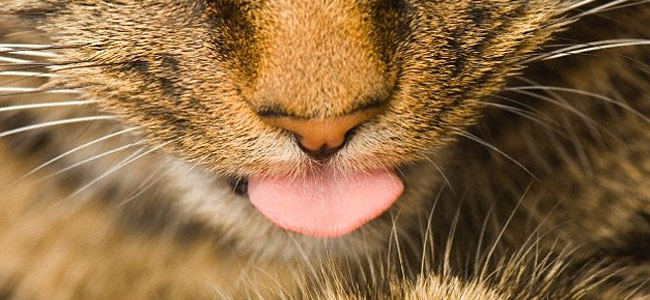 That's Why Cats Are Such Picky Eaters!
Compared to their ravenous canine counterparts, cats are much more fussy about what they eat - and can seemingly change their mind overnight.

But researchers have discovered that this may be due to the way bitter taste receptors on their tongues respond to certain compounds.

By comparing their receptors with those on human tongues, the study found cats are extremely sensitive to a compound called denatonium but less sensitive to aloe plants and saccharin.

The study represents the first glimpse into how domestic cats perceive bitterness in food at a molecular level, and could explain why cats are sometimes such picky eaters.

The ability to detect bitter chemicals is thought to have evolved because of its utility in avoiding toxic compounds often found in plants.

All cats, from pets to wild tigers, are carnivores that consume little plant material but domestic cats may still encounter bitter flavours in food and medicines.

And many pharmaceutical and food manufacturers are trying to identify compounds that either block or alter bitter perception, to create more palatable products.

The teams at AFB International and Integral Molecular studied the behaviour of two different cat bitter taste receptors in cell-based experiments.

They studied how responsive they were to bitter compounds and compared these to the human versions of the same receptors.

This included TAS2R38 - a bitter taste receptor in humans which is said to give some people "supertaster" abilities that give them an extreme sensitivity to bitter compounds.

This explains why some people have strong aversions to broccoli and brussels sprouts.

Compared with the human TAS2R38 receptor, the cat version was ten times less sensitive to a key bitter compound PTC, and did not respond at all to another bitter compound Prop.

Like its human counterpart, the cat bitter taste receptor Tas2r43 was activated by bitter compounds aloin - found in the aloe plant - and denatonium - used to deter children and pets from consuming chemicals such as antifreeze - but they responded differently to the compounds.

The cat receptor less sensitive to aloin and more sensitive to denatonium than the human receptor.